YUNA Symposium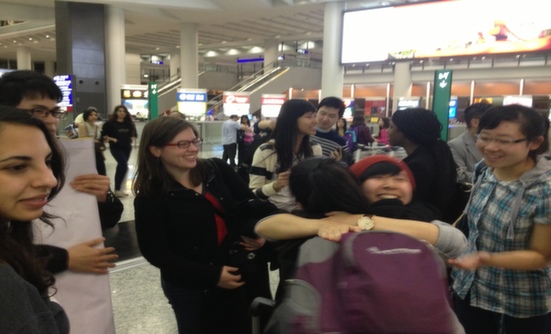 Joyful Reunion: YUNA 2013 Participants meet once again as the Yalies arrive in Hong Kong
Wed, January 29, 2014 | 3:30pm to 5:00pm
Thu, January 30, 2014 | 3:30pm to 5:00pm
YUNA Symposium
Luce Hall Auditorium
34 Hillhouse Ave.
New Haven, CT 06511
Students from New Asia College in Hong Kong will present on the following topics:

Wednesday, January 29, 3:30 pm:
The BOOM of NDS: Cross-cultural adjustment experiences of Mainland Students in Hong Kong (Alex Kwok and Victor Tai)
Asylum Seekers in Hong Kong: Who am I? (Sikie Lo and Claudia Yuen)
Thursday, January 30, 3:30 pm:
Mingle the Music: A Display of the Intertwining Yet Subtle Nature of Cultural Integration (Chantelle Suen and James Mui)
Hong Kong Identity on the Screen: Seeing the "Hong Kong Identity" in Popular Movies and Drama (Star Wang and Benny Kung)
For more than twenty years, the YUNA Exchange Program has brought students from Yale University together with peers from New Asia College in Hong Kong. Each year, a theme is chosen as the focus of this academic and cultural exchange; for 2014, the theme is Migration and Cultural Integration.
As part of their visit to the United States, the New Asia students have prepared presentations on the theme as it applies to Hong Kong. They will give two presentations on each day of the Symposium - January 29 and 30, 2014. The Yale students will reciprocate during their visit to Hong Kong in March.
This event is free and open to the public. The YUNA Exchange is made possible through the support of the Council on East Asian Studies at Yale.