Fireside Chat with Xingzui Wang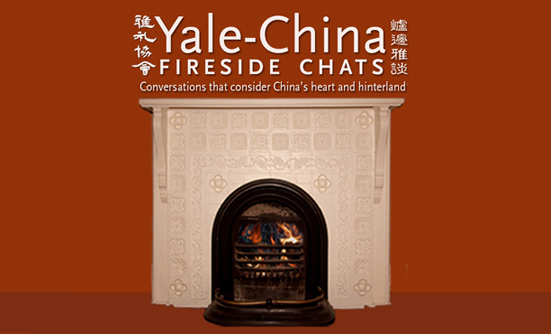 Next Event
The Face of Poverty in China: An Intimate Conversation with Xingzui Wang

Xingzui Wang, Yale World Fellow and Vice President of the China Foundation for Poverty Alleviation (CFPA, 中国扶贫基金会)

"Xingzui Wang will discuss efforts to address poverty in China, drawing on his experience as the Vice President of the China Foundation for Poverty Alleviation (中国扶贫基金会), which works outside of the country and is one of the oldest and largest NGOs in China. Mr. Wang will also consider the role of NGOs in improving the lives of people in poor areas and strengthening their communities in China."

Xingzui Wang is a Yale World Fellow, Class of 2013, and the Vice President of the China Foundation for Poverty Alleviation (中国扶贫基金会). He has approximately two decades of experience working in rural development. In his current position, Xingzui oversees CFPA's governance, strategies, microfinance, institutional development and expansion of international impact. He previously served as the deputy Executive Director and Executive Director of the Foundation from 2001 to 2012, during which he was involved in the successful transformation of the Foundation from a bureaucratic government-operated NGO (GONGO) to a market-based one. Subsequently, he propelled the Foundation to grow from a small organization to a pioneering NGO that serves about 1.5 million poor and vulnerable people per year and has an annual revenue of over US$200 million.

Xingzui also sits on the board of the China Foundation Center, an organization promoting transparency, unity and partnerships in the Chinese NGO sector.

Click here to RSVP or yale-china@yale.edu or 203-432-1771

Schedule subject to change. Please check www.yalechina.org for updates and to see a complete list of forthcoming chats.

The Fireside Chat series is sponsored by Shenzhen Koridy Education Technology Limited

For more information about the Fireside Chat please contact Tiffany Rechsteiner.
What are Fireside Chats?
The Fireside Chat series brings speakers to Yale-China to share and discuss issues related to China's heart and hinterland with the Yale and New Haven communities. All Fireside Chats are free and open to the public.

Unless otherwise noted, all talks begin at 4:30 pm and are held in the Yale-China office, 442 Temple Street, New Haven.